Despite our most valiant efforts, sometimes the germs still find their way in. Enter: Got Sick. This powerful formula is our tried-and-true protector that activates a quick immune response.* We use potent botanicals like andrographis, echinacea, and elderberry to support and stimulate the immune system to fortify and fight back.* Use immediately and consistently when you feel under the weather.
Interested in a rapid immune response formula that doesn't contain Echinacea or Elderberry? Check out Got Sick - Respiratory Specific.
Immune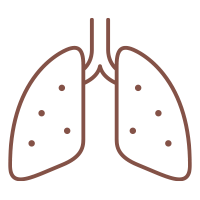 Respiratory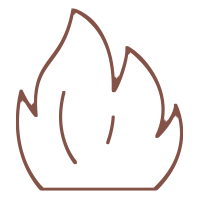 Inflammation
Regular price
Sale price
$24.00 USD
Unit price
per
Sale
Sold out
View full details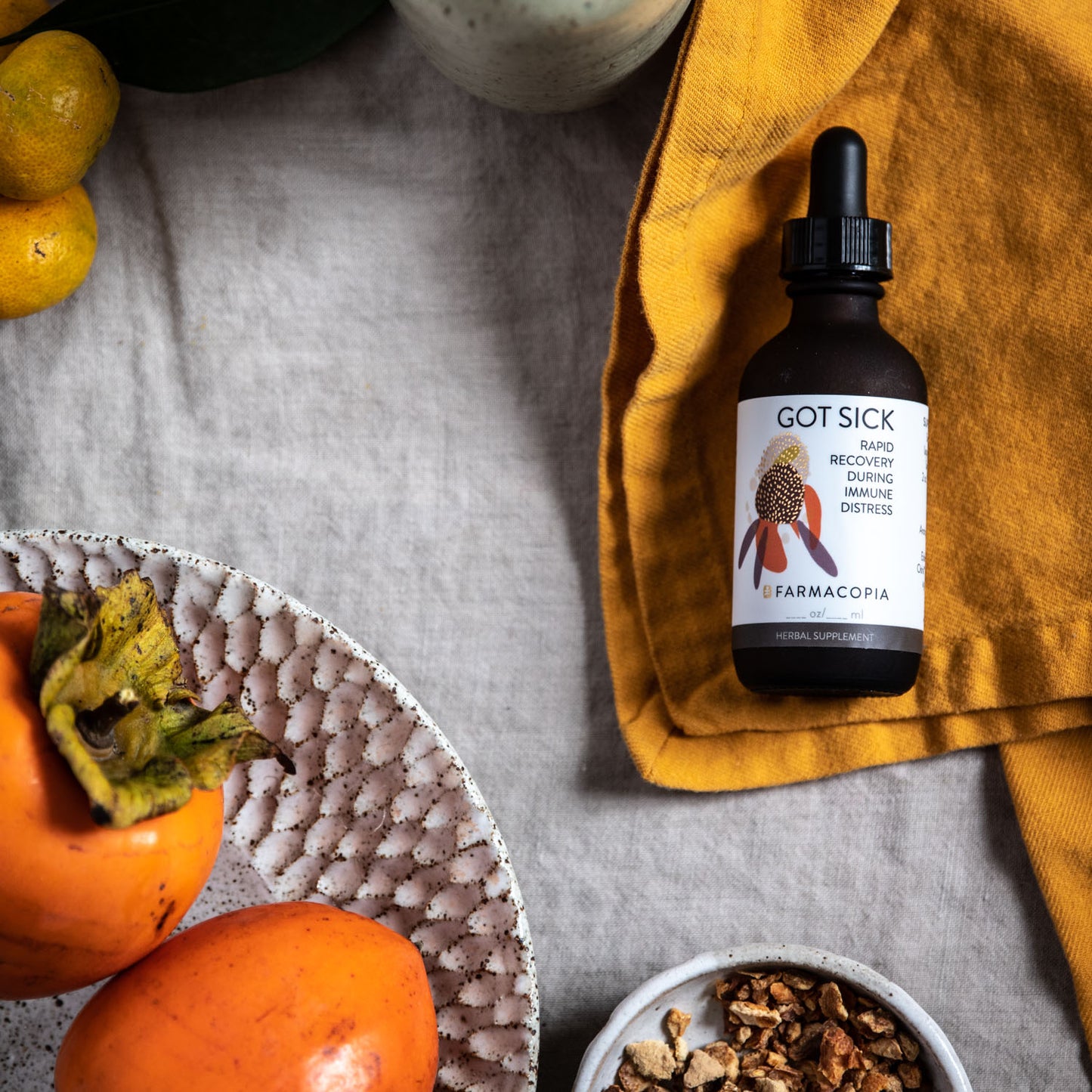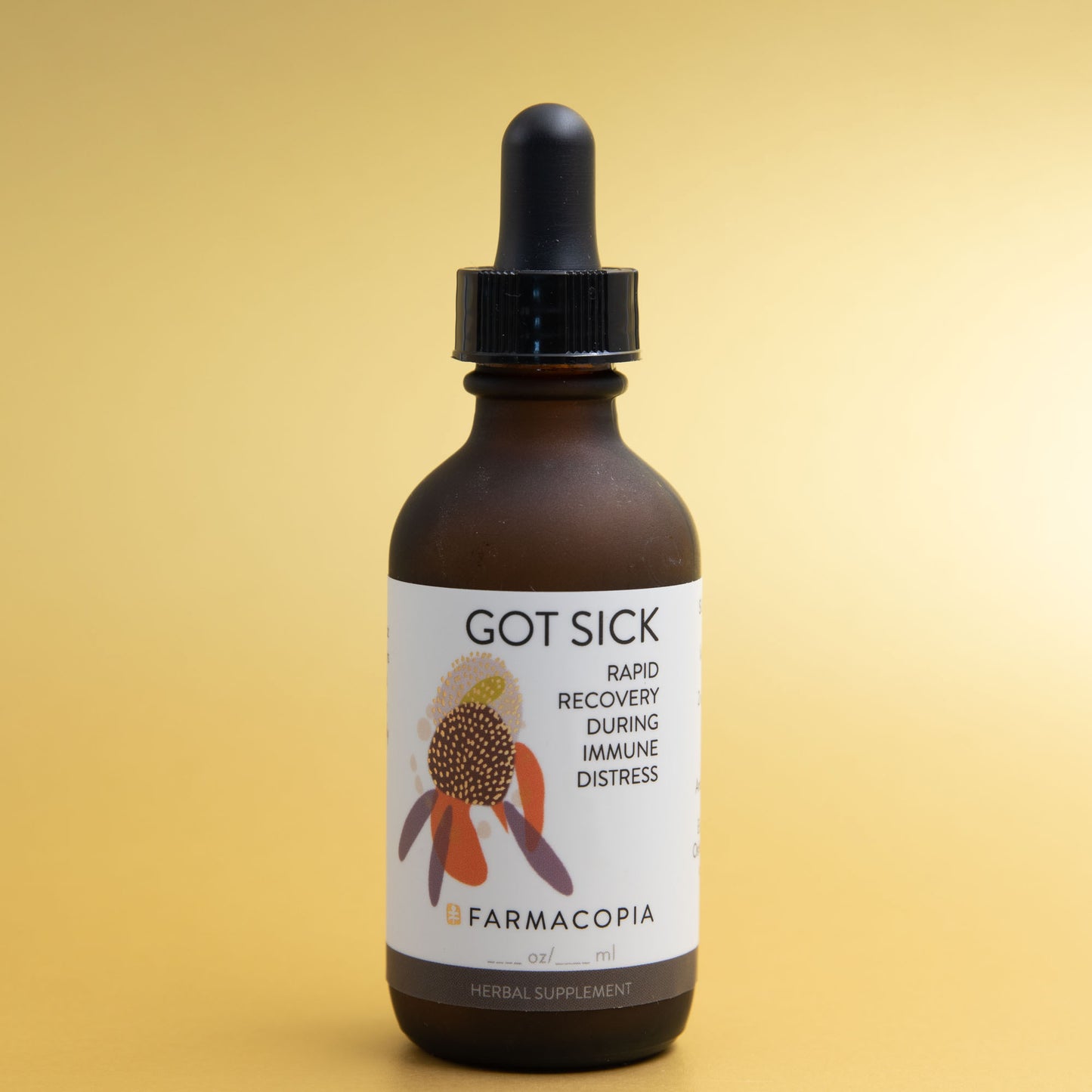 Got Sick Details
Good For...
Defending the immune system*
Supporting respiratory health*
Fending off seasonal bugs*

Ingredients
Andrographis (Andrographis paniculata) herb* Echinacea (Echinacea angustifolia) root* Chinese Skullcap (Scutellaria baicalensis) root* Elderflower (Sambucus nigra) flower* Elderberry (Sambucus nigra) fruit* Osha (Ligusticum porteri) root** Licorice (Glycyrrhiza glabra) root* Ginger (Zingiber officinale) rhizome*
*ORGANIC **Ethically wildcrafted

Other ingredients: Organic gluten-free cane alcohol, vegetable glycerin, filtered water.
How To Use
Shake well and take 3-5 full squeezes of the dropper every 2-4 hours during trying times. Pair with Not Sick for daily immune support.*
Have Questions?
Call to speak with our clinical herbalists at 707-528-HERB!
We're open M-F from 10-6 PT and SAT from 11-5 PT.
Goes well with...
Regular price

From $24.00 USD

Regular price

Sale price

From $24.00 USD

Unit price

per

Regular price

Sale price

$24.00 USD

Unit price

per
My go-to for immune support
I have been using Got Sick at the first sign of the sniffles for four or five years now. Have yet to even get a cold… Which is a lot to say for a nurse. Especially now.
Amazing and effective!
I have been taking Not Sick ever since 2020 as a part of my daily routine, and when I recently caught a cold, I quickly ordered Got Sick to complement. Both tinctures are so incredible. After my first day of taking Not Sick, I started to feel better. The herbalists are Farmacopia are true artists -- each blend is so carefully and thoughtfully crafted and immediately effective. I also love the labels!
A must-have for summer colds
My whole family took this to get through a terrible summer cold, and I think it really helped us bounce back quickly: Instead of settling in our lungs (as it did with other people we knew who also got sick) we mostly avoided long-term symptoms.