Despite our most valiant efforts, sometimes the germs still find their way in. And sometimes it feels like they've settled right in our chests.  Enter: Got Sick + Respiratory Specific. This powerful formula is rooted in our original, tried-and-true protective formula that activates a quick immune response, plus the added benefit of respiratory-specific herbs.*

We use potent botanicals like andrographis, thyme, and baical skullcap to support and stimulate the immune system to fight back.* And in this blend, we've added the herbs mullein and lobelia to support the upper respiratory tract, along with licorice to soothe irritation and mucus membranes.*
Immune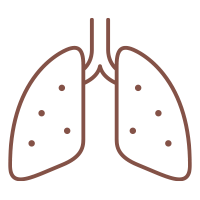 Respiratory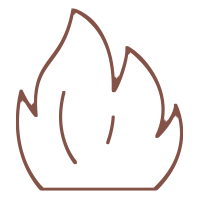 Inflammation
Regular price
Sale price
$24.00 USD
Unit price
per
Sale
Sold out
View full details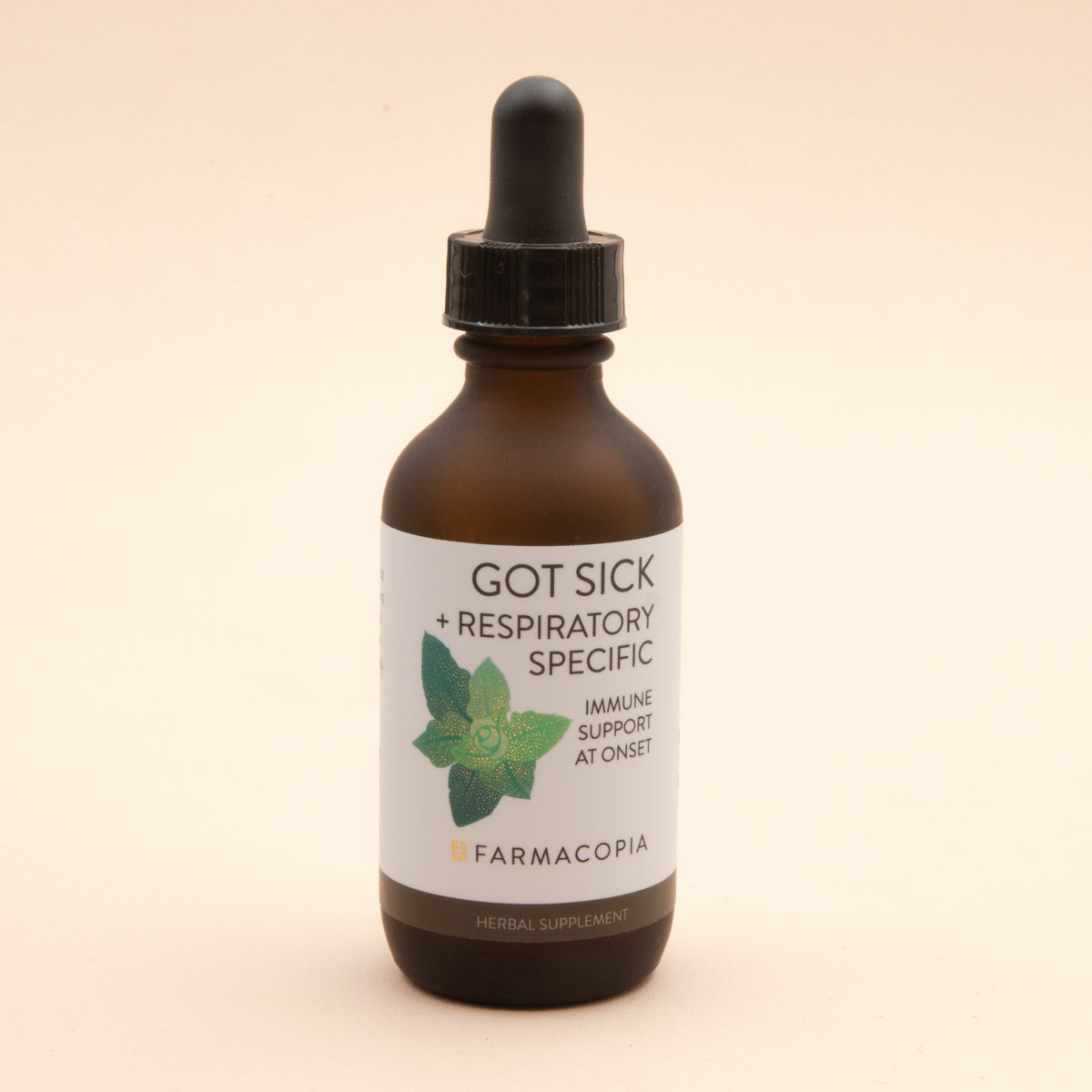 Got Sick - Respiratory Specific Details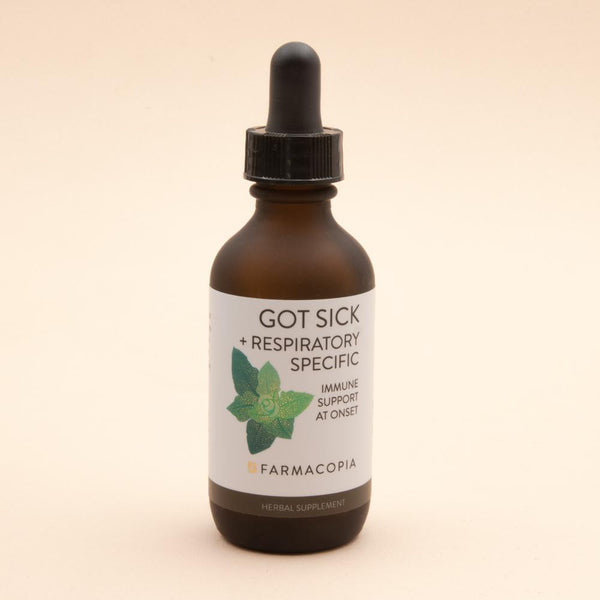 Good For...
Invigorating the immune system*
Soothing and supporting respiratory health*
Fending off seasonal bugs*

Ingredients
Andrographis (Andrographis paniculata) herb* Chinese Skullcap (Scutellaria baicalensis) root* Mullein (Verbascum thapsis) leaf* Linden (Tilia x vulgaris) leaf & flower* Thyme (Thymus vulgaris) herb* Lobelia (Lobelia inflata) herb in seed* Licorice (Glycyrrhiza glabra) root* Spearmint (Mentha spicata) leaf*
*ORGANIC **Ethically wildcrafted

Other ingredients: Organic gluten-free cane alcohol, vegetable glycerin, filtered water.
How To Use
Shake well and take 2-4 full squeezes of the dropper every 2-4 hours during trying times. Pair with Not Sick for daily immune support.*
Have Questions?
Call to speak with our clinical herbalists at 707-528-HERB!
We're open M-F from 10-6 PT and SAT from 11-5 PT.
Goes well with...
Regular price

From $24.00 USD

Regular price

Sale price

From $24.00 USD

Unit price

per

Regular price

From $24.00 USD

Regular price

Sale price

From $24.00 USD

Unit price

per
Extra-Level Respiratory Support
Nourishing Lung tincture has been our go-to during the now-annual fire season, reducing the impacts of smoke & polluted air, and for providing overall respiratory support.
Got Sick-Respiratory Specific is a great addition for the onset of URIs and other respiratory distress, as it seems to act rapidly and deeply. It's also very effective in combination with Nourishing Lung. My husband was developing a URI following surgery, and before calling the Dr for antibiotics, he opted to try using both tinctures, together with Got Sick regular formula. Significant improvement occurred within 12 hours and he was able to clear it without medication. Highest recommendation.
Thank you for letting us know how these worked for you!