Nourishing Lung was formulated during the 2017 Santa Rosa fires. It features adaptogens and immune modulators like Reishi mushroom and sustainably-grown American Ginseng (a lesser-known moistening lung tonic, and "non-stimulating" ginseng). These strengthening, calming herbs help support immune function, the adrenal glands, and the nervous system. Baical Skullcap helps reduce reactivity and inflammation, while Mullein leaf gently and specifically supports lung tissue. Take care of your immune systems and lungs!
Immune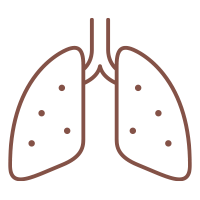 Respiratory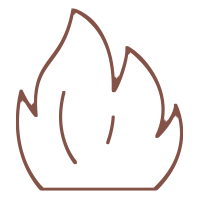 Inflammation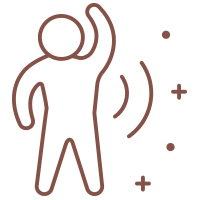 Energy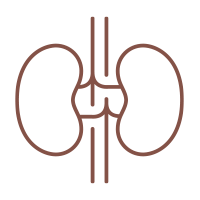 Adrenal
Regular price
Sale price
$24.00 USD
Unit price
per
Sale
Sold out
View full details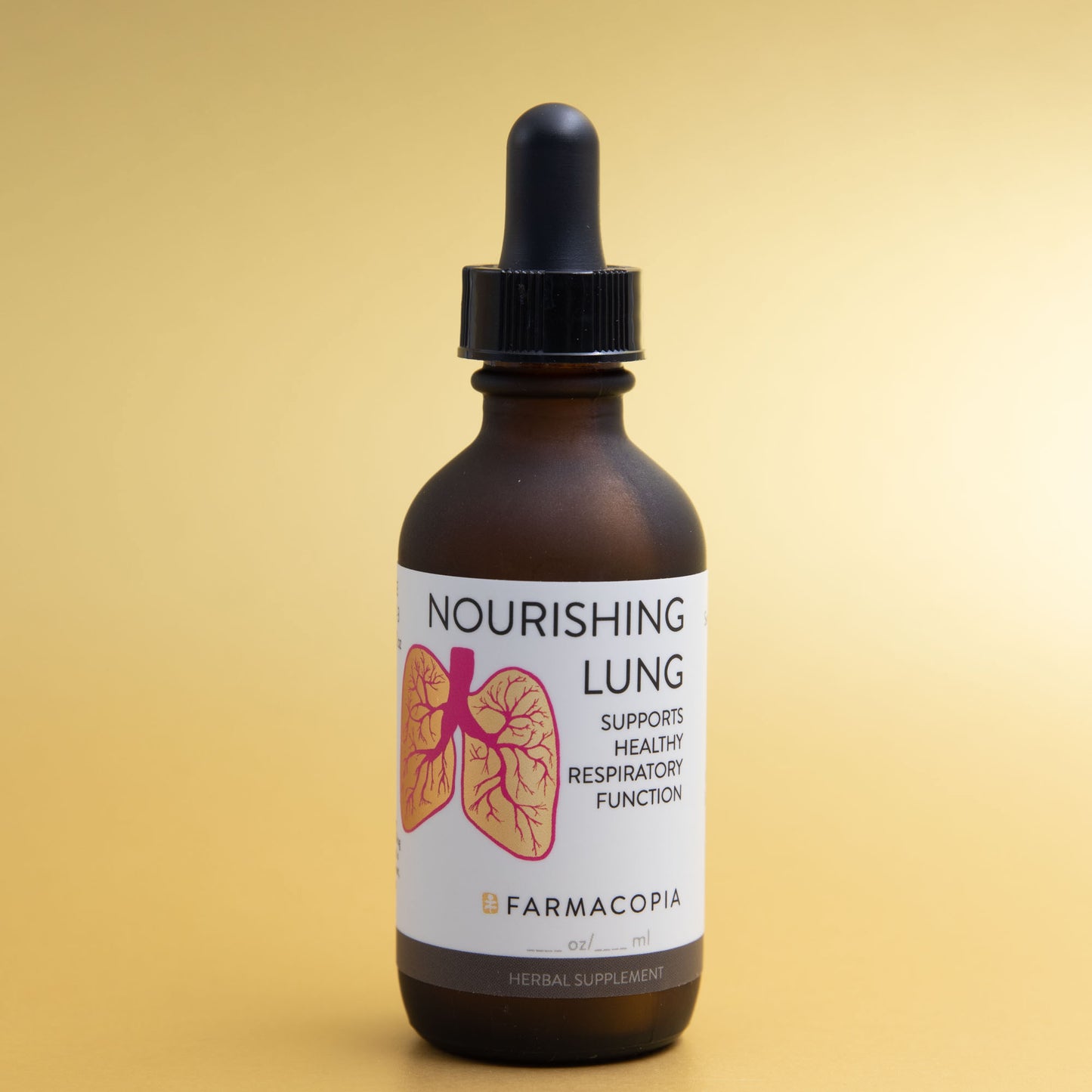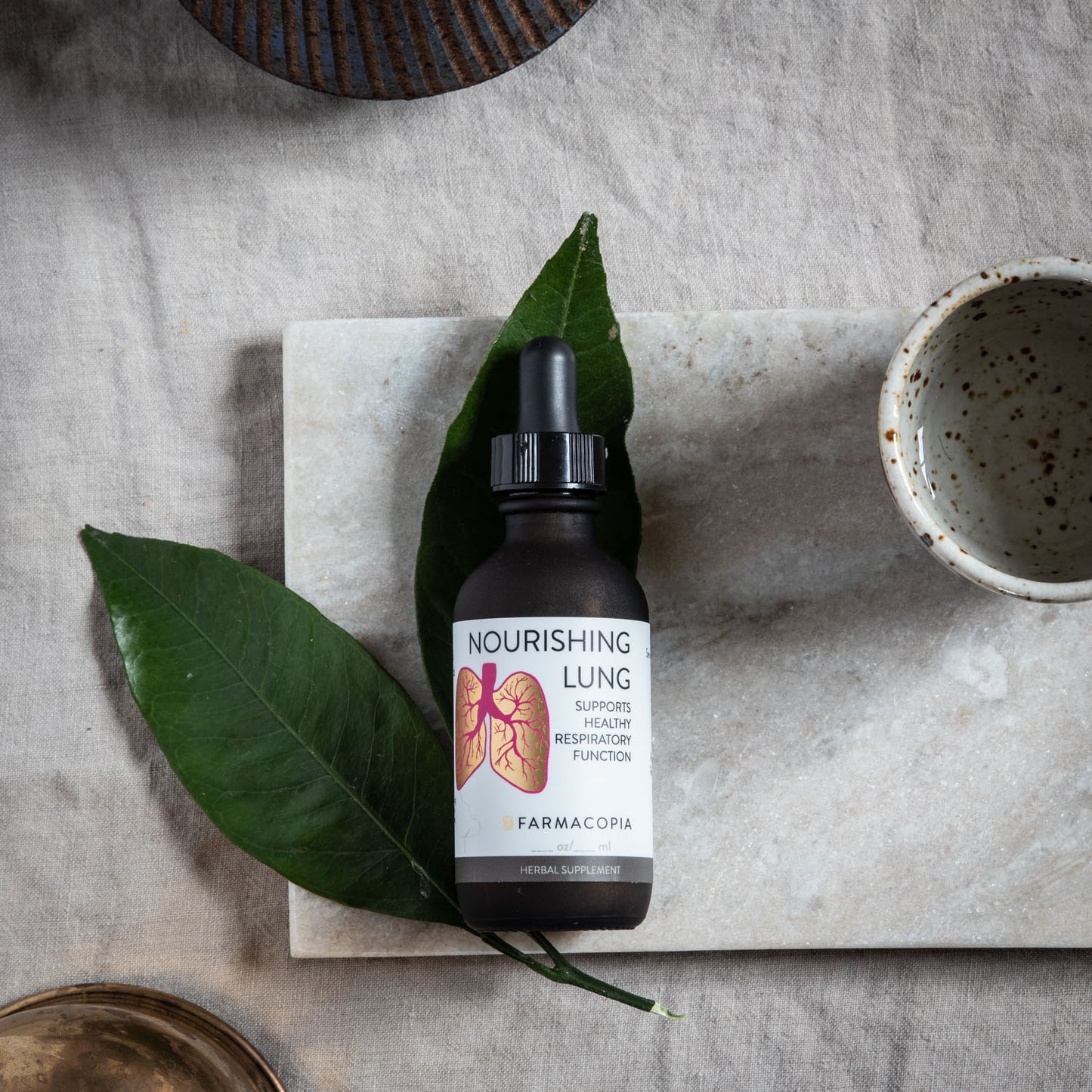 Nourishing Lung Details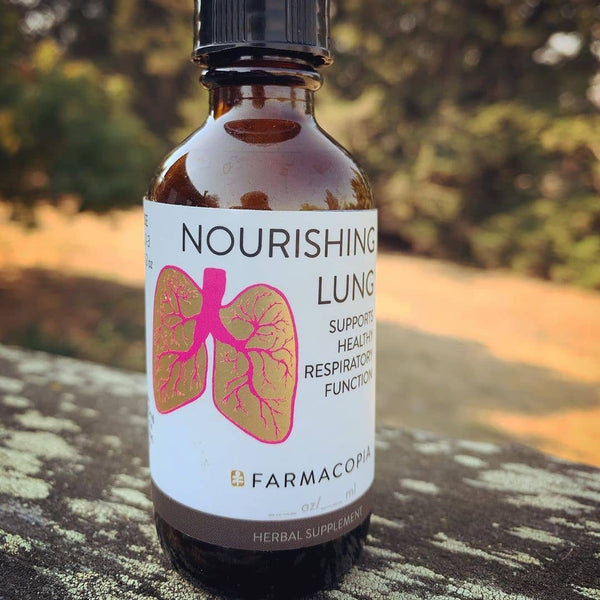 Good For...
Invigorating the immune system*
Soothing and supporting respiratory health*
Fending off seasonal bugs*

Ingredients
Mullein (Verbascum spp) leaf* Chinese skullcap (Scutellaria baicalensis) root* Reishi (Ganoderma lucidum) fruiting body* American ginseng (Panax quinquefolius) root* Licorice (Glycyrrhiza glabra) root* Ginger (Zingiber officinale) rhizome*
*ORGANIC

Other ingredients: Organic cane alcohol, vegetable glycerin, filtered water and less then 0.1% Xantham gum to keep mushroom constituents in solution.
How To Use
3-6 dropperfuls, 2-3 times per day in 1-2 oz of water. SHAKE WELL
Have Questions?
Call to speak with our clinical herbalists at 707-528-HERB!
We're open M-F from 10-6 PT and SAT from 11-5 PT.
Goes well with...
Regular price

From $24.00 USD

Regular price

Sale price

From $24.00 USD

Unit price

per

Regular price

From $24.00 USD

Regular price

Sale price

From $24.00 USD

Unit price

per
Breathe
I purchased this lung support during the smoky days from the northern fires . I felt that it made me feel better and breathed more easily. And I know it nourished my lungs and therefore, my body .
Thank you , Farmacopia, for your healing products !
Thank you!
I was gifted with these two tonics (Not Sick and Nourishing Lung), approximately 7 mos ago. I suffered from respiratory problems and coughed constantly. Since using these Tonics daily, I have had no serious respiratory distress or chronic coughing fits. I swear by them. Thank you.
An Amazing And Effective Tincture To Support The Lungs!
My lungs always get affected first when my immune system gets compromised, or there's any shift in the weather or air quality, which often creates a lingering dry cough. Since taking this tincture, especially during these dry winter months in the East Coast when it usually gets worse, I've actually noticed that my lungs feel more nourished, I've been coughing much less, and it gently helps to expectorate and heal my lungs. My lungs feel less heavy and more healed. Just finished my first bottle and will be getting another. This works!