Herbs to the rescue! Despite all your best efforts, sometimes kids get sick. If your little one is on the edge or is a full-on sneeze machine, this is your not-so-secret weapon for the fight against seasonal bugs.* Formulated with echinacea, elderflower, umckaloaba, and ginger to invigorate the immune system and ease respiratory discomfort.* Because kids are picky, we've made this one naturally sweet in a base with vegetable glycerine along with licorice and spearmint.
Immune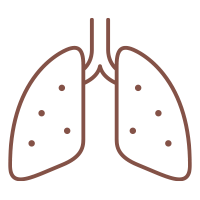 Respiratory
Regular price
Sale price
$24.00 USD
Unit price
per
Sale
Sold out
View full details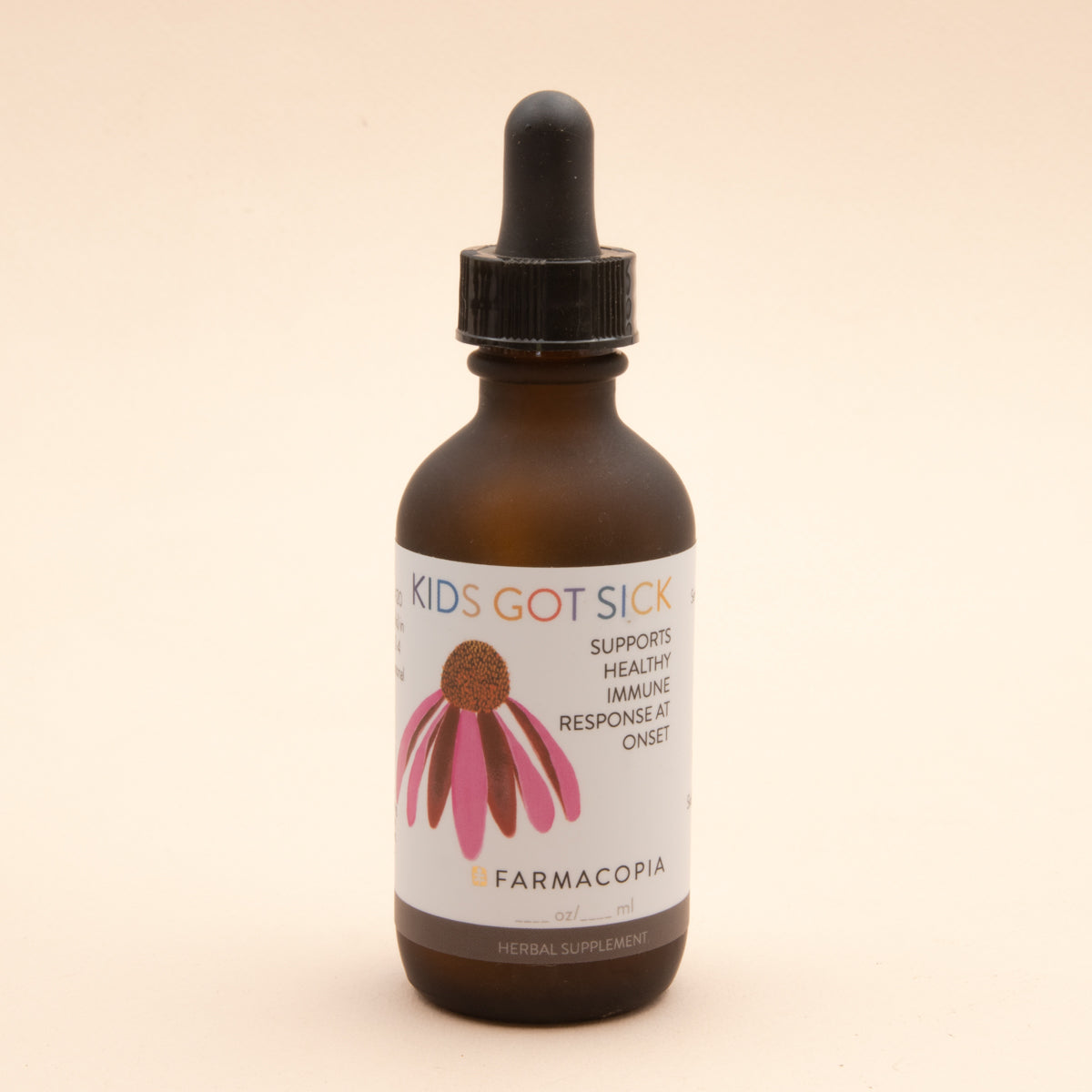 Kid's Got Sick Details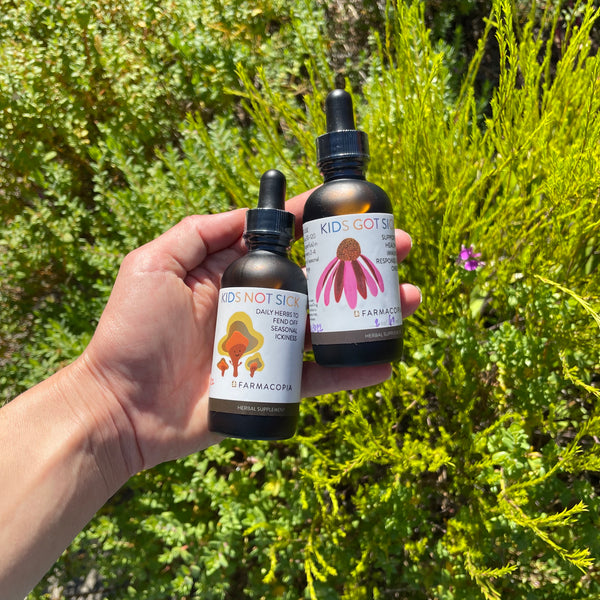 Good For...
Activating and invigorating the immune system*
Fortifying and fighting against seasonal bugs*
Easing respiratory discomfort*

Ingredients
Echinacea (Echinacea angustifolia) root* Elderflower (Sambucus nigra) flower* Elderberry (Sambucus nigra) fruit* Lemon Balm (Melissa officinalis) leaf* Umckaloaba (Pelargonium sidoides) root** Chinese Skullcap (Scutellaria baicalensis) root* Ginger (Zingiber officinale) rhizome* Spearmint (Mentha spicata) leaf* Licorice (Glycyrrhiza glabra) root*
*ORGANIC **Ethically wildcrafted

Other ingredients: Organic cane alcohol, vegetable glycerin, filtered water.
How To Use
Made for children 4 or older. Shake well and take 1-4 full squeezes of the dropper in water or juice every 2-4 hours, starting at the onset.
Have Questions?
Call to speak with our clinical herbalists at 707-528-HERB!
We're open M-F from 10-6 PT and SAT from 11-5 PT.
Goes well with...
Regular price

From $24.00 USD

Regular price

Sale price

From $24.00 USD

Unit price

per

Regular price

Sale price

$38.20 USD

Unit price

per

Regular price

Sale price

$13.45 USD

Unit price

per
Kids approve
Whenever my kids start to feel a little cold coming on we start with the Kids Got Sick. These "drops" as we call them, help them fight off viruses and recover faster. Highly recommend.
Must-have for fall & winter
I keep a larger bottle of the Kid's Not Sick and a smaller bottle of the Kid's Got Sick on hand for my 2 year old who is in daycare. This last week, my toddler and his friend from daycare both come down with a virus that started with a high fever and morphed into cold symptoms. I started giving Kid's Got Sick right away and his fever lasted less than 24 hours, unlike his friend who ended up with a protracted fever (few days) and rash. I am so impressed.
I have grandsons...
I purchased this item for my 2 grandsons. The younger one, 2 years old, seemed to always have a runny nose. After giving him some when he was at my house, I sent the rest home with my son-in-law with fingers crossed. I am happy to report that my grandson is much better and no runny nose!